A Special Experience at Two Authentic Virginia Wineries!
As a reader of ARLnow, we'd like to give you an exclusive offer to visit two of the top wineries in Northern Virginia. Grab your friends and take the day to experience Northern Virginia wine country. Sunset Hills and 50 West Vineyards offer superior atmosphere, beautiful winery views, and, of course, award-winning 100% Virginia wine!
---
About Sunset Hills Vineyard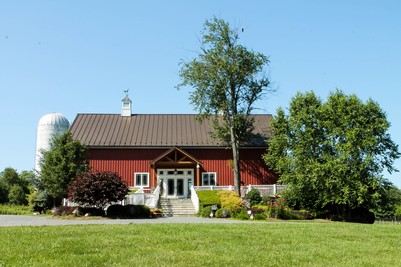 Escape to the rolling hills of Purcellville, Virginia, to the beautiful Sunset Hills Vineyard. Feel the rich history of this sustainable working farm winery as you drive up and are greeted with sprawling vineyards and a historic 1870's German-style barn. Enjoy learning more about Virginia wines as you taste a variety of Bordeaux-style red and white wines in an authentic post and beam converted barn. Between the breath-taking views and friendly winery staff, we're sure that you'll have an excellent experience at Sunset Hills Vineyard.
Sunset Hills Vineyard
38295 Fremont Overlook Lane, Purcellville, Virginia 20132
540-882-4560
Monday - Thursday: 12 - 5 PM, Friday: 12 - 6 PM, Saturday & Sunday: 11 AM - 6 PM
---
About 50 West Vineyards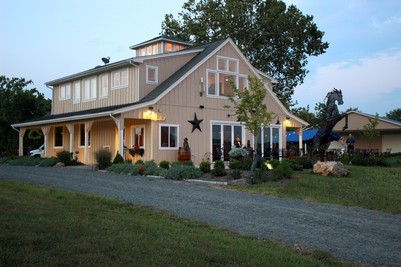 50 West Vineyards is a farm vineyard located on Route 50 in Middleburg, Virginia. It was named after the historic Route 50, which spans the entire width of the United States – from Ocean City, Maryland, to Sacramento, California. The tasting room is a converted horse stable that sits high on a bluff offering stunning views of the Bull Run Mountain range. 50 West is rich with history, from being located in Civil War battle area to being an old horse farm. We aim to share that history with you every time you visit.
50 West Vineyards
36090 John Mosby Highway, Middleburg, Virginia 20117
571-367-4760
Friday: 1 - 8 PM, Saturday & Sunday: 11 AM - 6:30 PM