Our Team
---
Mike Canney, Owner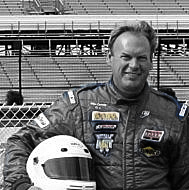 Mike is a successful entrepreneur, having started and managed eight successful companies from the ground up. He started his first several companies while in college over 30 years ago, while earning degrees in Physics and Math, he also received an MBA. He started his most successful company in 1997, Intelligence Data Systems, which became the fastest growing technology company in Virginia and one of the fastest growing privately held companies in the United States. Mike sold IDS in 2005 to L3 Communications, and started Sunset Hills Vineyard. At Sunset Hills, Mike is working to make our winery the best on the East Coast for wine quality and customer satisfaction. When not working, Mike enjoys world travel, photography, bicycling, boating, and driving race cars.
---
Diane Canney, Owner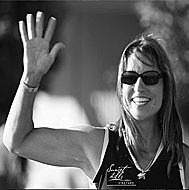 After a successful career in the Intelligence field, Diane assisted Mike in the renovation and interior design of the 1870 historic barn working with the Amish and other contractors during the construction. She has filled the barn with historical antiques, which add to the elegant ambiance of the barn and showcase its Civil War history and Amish renovations. At Sunset Hills, Diane is responsible for the customer focus and the look and feel of the farm and tasting room, as well as the design of the wine labels. Her hobbies include painting, photography, distance swimming and painting wine glasses.
---
Corry Craighill, Winemaker & Vineyard Manager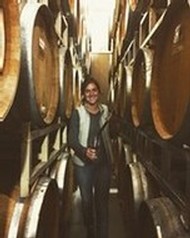 After graduating from UVA in 2011, it was Corry's love of travel that first led her to the wine industry. She soon found herself working the harvest in far off places like New Zealand, Australia, South Africa, and France, with a few closer to home in Oregon and Virginia. She called both King Family and Blenheim Vineyards in Charlottesville home for a while, working harvests and spending time in the lab learning the ins and outs on winemaking, but it was her stretch in Oregon that showed her this wasn't just a job, but a way of life. Although she's been tempted by opportunities in Sonoma, CA, her desire to start her career as a winemaker in her home state of Virginia has kept her planted close to home. It excites her that Virginia is still in the early experimental phase of winemaking, and she really believes in the quality of wine that can be crafted here. She's already experimenting in the cellar, and we can't wait to see the fruits of her labor as they unfold in the future. If she's not drinking a Virginia Chardonnay, you'll most likely find her with a glass of Pinot Noir in her hand. When she's not in the cellar, she's likely out hiking, playing her cello or gone for a run.
---
Matt Riley, General Manager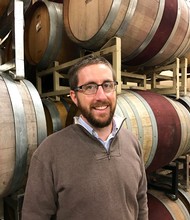 While he can mostly be found running the tasting room out at our sister vineyard, 50 West, these days, Matt oversees the wholesale and retail operations here at Sunset Hills. Originally from Charlotte, NC, his early career in the grocery industry brought him and his young family up to the Northern Virginia area. He soon found himself immersed in the wine business, managing Total Wine's flagship operation in McLean, and learning the intricacies of some of the worlds most sought after wines. After a few years on the retail side, Matt wanted to sink his teeth in a little further, and left the corporate world behind to work with us here at Sunset Hills. It's the Tempranillo's of Spain, most notably the Muga Gran Reserva from 2005, that really strike a chord with him, but if we're talking Virginia wines, Matt is a sucker for a good glass of Cab Franc. If he's not chasing after his adorable little daughter Mila, or spending quality time with his lovely wife, Olga, you'll find him taking viticulture classes at NOVA, furthering his education in all things wine!
---
Kelsey Burden, Wine Club Manager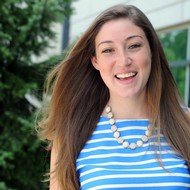 As our wine club manager, Kelsey is committed to making sure that each and every club member has an exceptional experience, whether they are tasting room regulars or not. Her smile is contagious and her customer service skills are second to none! She seemed to be destined to become the club manager, as it was one of our beloved Reserve Club members that introduced her to Sunset Hills. After making several trips here with her then boss, she was faced with the decision of what to do next when the company she worked for was sold. Her love of wine and small business combined with her wonderful experiences here at the vineyard led her back to us, and we couldn't be more thrilled to have her here. Though she loves good German Riesling, her Virginia favorites are Petit Manseng and Petit Verdot. If she's not enthusiastically creating a pivot table in Microsoft Excell or handling any number of club requests, you might find her planning her next cruise, playing sports with her three brothers or reading a good book.
---
Kate Thuss, Sunset Hills Vineyard Tasting Room Manager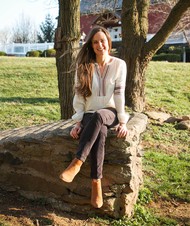 After a long and winding road through newspapers and journalism, the photo, editorial and advertising worlds and even a stint in organic vegetable farming, Kate brings a wide range of experience to her role as Tasting Room manager. A self taught wine enthusiast, she's managed other tastings rooms in the area, but has always had her sights set on Sunset Hills. Her goal is to make sure that everyone is greeted with a smile, receives an educational and enjoyable tasting, and leaves happier than when they walked through the door. Jammy Pinot Noir's from Oregon are among her favorite wines, and while she could talk endlessly about Hungarian Tokaji's as well, you'll likely find her with a glass of Petit Manseng or a beautiful dry Rose at the end of the day. Outside of the winery, Kate spends her time teaching yoga, hiking and traveling as much as she can.


---
Nate Haugh, Accountant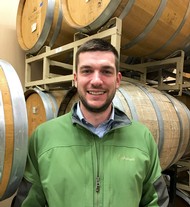 His title might be accountant, but as our management staff knows, Nate is a true jack of all trades! If we need him, he's there — from paying bills, to figuring out email snafus, setting up new computer software, and making us all laugh, he's the glue that holds this place together! After pursuing a college degree in accounting, Nate knew he wanted to steer clear of the corporate path, and focus instead on working in a unique industry where his entrepreneurial spirit could thrive. Thanks to his father and the remarkable wines he would bring home from his travels to Burgundy and Bordeaux, Nate developed an appreciation for fantastic wines early on, making it an easy decision to seek out a career in Virginia wine. Though it's the Sauvignon Blancs from Sancerre that really speak to him, a good Virginia Viognier is a great substitute. When he's not hard at work, his beautiful wife Katie and adorable new baby son Tyler are the highlight of his days.
---
Brandy Walker, Internal Events Manager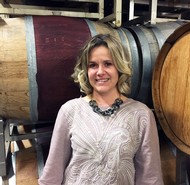 With her childhood spent in Charlottesville and now her new home in Loudoun County, Brandy has spent most of her life living in Virginia Wine country. Despite her surroundings, it wasn't until a trip to Napa and Sonoma California where she was able to experience private tastings at Cakebread and Mumm Vineyards that wine really began to make a lasting impression on her. After graduating from James Madison University, she went on to earn her Certified Meeting Professional (CMP) designation and further graduated from The George Washington University Events Management Program, making her a stellar addition to our events management team here at Sunset Hills. Before joining us back in 2015, Brandy worked for the Smithsonian National Zoo, where she realized her favorite events to plan were the wine and spirits related ones, such as "Grapes with the Apes" and "Brew at the Zoo". When a spot opened up with us here, she jumped at the chance, feeling that she couldn't imagine a more perfect setting to plan special events, than a vineyard. Viognier is her favorite VA wine, while a beautiful Cab Sauv is really her first choice. On her days off, you might find her rollerskating with her adorable daughter Quinn, or enjoying a glass of wine with her husband, Owen.
---
Christen Garland, 50 West Vineyards Tasting Room Manager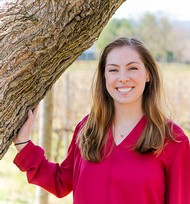 Though she's lived in Virginia for most of her life, it was her time in college out of state that opened her eyes up to wine. During a wine appreciation course at the University of Kentucky, she learned all about detecting aromas, which took her understanding of wine to a whole new level. Those experiences, followed by a trip California wine country, cemented Christen's desire to work in the industry upon her graduation in May of 2015. Not long after we brought her on board, it was clear what a wonderful asset she would become to the team. Not only does she hold down the fort on weekends, Christen has also taken on a lead role in expanding both the 50 West Vineyards and Sunset Hills Vineyard brands by growing our wholesale presence around the state. If we're talking Virginia wine, she's got a glass of Cab Franc in her hand, but it's the Old Vine Zinfandels from Cali that really catch her attention. When she's not at work, you'll find her out exploring the areas many hiking trails, or relaxing in a hammock somewhere.
---
Elizabeth Sedlins, Hospitality Coordinator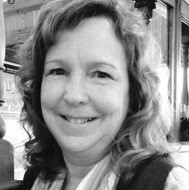 Elizabeth is the Hospitality Coordinator at Sunset Hills Vineyard and has been happily pouring wine and sharing our unique story in the Tasting Room since April of 2009. The job appeals to her out-going nature, while also drawing on her communication skills and background in tourism and international education.
Sunset Hills' commitment to sustainability is a deeply held value she shares, having chaired a committee on environmental stewardship and organized annual conferences that drew leading national speakers, including an astronaut. Customers find us from all over the country -- and the world. She enjoys the occasional chance to offer a few words from languages she still remember! The Tasting Room is a welcoming magnet to a growing stream of people that includes local customers, overseas visitors, returning Club Members -- and even a presidential candidate.
Through memorable storytelling and careful listening, her goal is to see each guest depart the winery with a smile on their face, wine in their hand and excitedly making plans to return!