Our Team
---
Mike Canney, Owner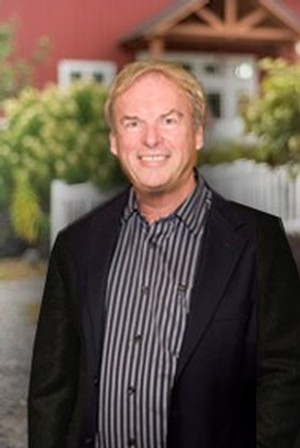 Mike is a successful entrepreneur, having started and managed eight successful companies from the ground up. He started his first several companies while in college over 30 years ago, while earning degrees in Physics and Math, he also received an MBA. He started his most successful company in 1997, Intelligence Data Systems, which became the fastest growing technology company in Virginia and one of the fastest growing privately held companies in the United States. Mike sold IDS in 2005 to L3 Communications, and started Sunset Hills Vineyard. At Sunset Hills, Mike is working to make our winery the best on the East Coast for wine quality and customer satisfaction. When not working, Mike enjoys world travel, photography, bicycling, boating, and driving race cars.
---
Diane Canney, Owner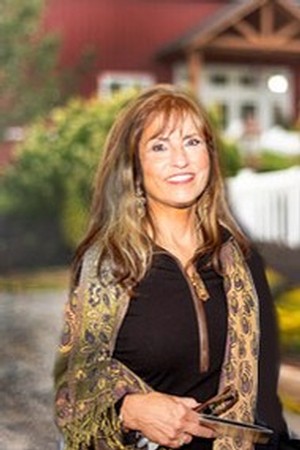 After a successful career in the Intelligence field, Diane assisted Mike in the renovation and interior design of the 1870 historic barn working with the Amish and other contractors during the construction. She has filled the barn with historical antiques, which add to the elegant ambiance of the barn and showcase its Civil War history and Amish renovations. At Sunset Hills, Diane is responsible for the customer focus and the look and feel of the farm and tasting room, as well as the design of the wine labels. Her hobbies include painting, photography, distance swimming and painting wine glasses.
---
Corry Craighill, Winemaker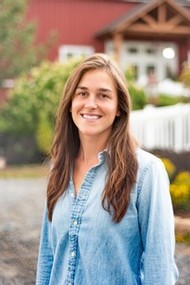 After graduating from UVA in 2011, it was Corry's love of travel that first led her to the wine industry. She soon found herself working the harvest in far off places like New Zealand, Australia, South Africa, and France, with a few closer to home in Oregon and Virginia. She called both King Family and Blenheim Vineyards in Charlottesville home for a while, working harvests and spending time in the lab learning the ins and outs on winemaking, but it was her stretch in Oregon that showed her this wasn't just a job, but a way of life. Although she's been tempted by opportunities in Sonoma, CA, her desire to start her career as a winemaker in her home state of Virginia has kept her planted close to home. It excites her that Virginia is still in the early experimental phase of winemaking, and she really believes in the quality of wine that can be crafted here. Outside of the cellar, Corry earned her WSET Level 3 certification and looks forward to continuing her wine studies. If she's not drinking a Virginia Chardonnay, you'll most likely find her with a glass of Pinot Noir in her hand. When she's not in the cellar, she's likely out hiking, playing her cello or gone for a run.
---
Bridgette Smith, General Manager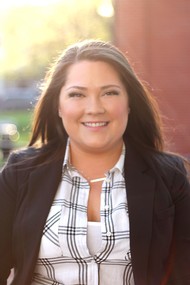 Bridgette joined the Sunset Hills team fall of 2017 with a background in tasting room management at two other Virginia wineries. While Bridgette's career began with a focus on sales, she quickly fell in love with Virginia wine when she was offered a part time position with a winery in Loudoun County. Shortly after starting her weekend position there, she climbed the ladder and joined the management team. She has found many mentors throughout the wine community to learn as much as she can, along with independent study. Bridgette is WSET Level 2 certified and uses this to educate her staff and Sunset Hills guests. When she's working in the Tasting Room, her philosophy is to make sure every guest has the best experience possible and that each person that visits Sunset Hills Vineyard learns something new about our vineyards, our wine making practices or about our award-winning wines overall. Bridgette loves trying new wines but particularly enjoys Austrian Grüner Veltliner and medium-bodied Virginia Cabernet Franc.
---
Kevin Donley, Tasting Room Manager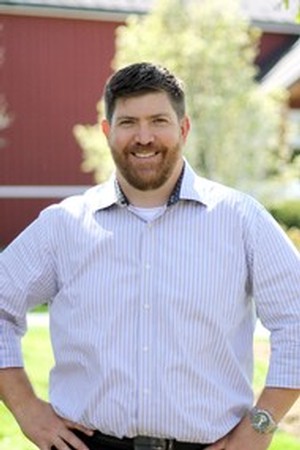 Kevin joined the Sunset Hills team in spring of 2018. He is a retired Army Officer who brings a wealth of leadership experience to the team. After he retired from the Army, Kevin turned his passion for wine into a second career, working for a winery in Loudoun County and then transitioned to a Wine Manager position with Total Wine. He is WSET level 2 certified and is a Certified Sherry Wine Specialist. Kevin has visited many of Europe's premier wine regions in France, Germany, and Italy. He has also traveled to Napa and the Williamette Valley in Oregon. Kevin is a proud Army spouse and when he is not working he enjoys spending time with his wife and their three cats as they begin their farm. His go-to wines currently are Châteauneuf du Pape, Oregon Pinot Noir and 2013 Sunset Hills Mosaic.
---
Sydney Smith, Wine Club Manager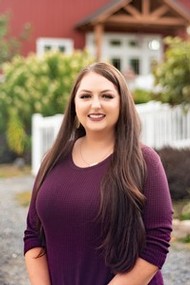 Sydney joined the Sunset Hills team in May of 2017 as our Wine Club Manager. With exceptional customer service skills and a keen eye for detail, Sydney is the perfect fit for this position and is always working to refine the incredible experience we offer our members here at Sunset Hills Vineyard! While Sydney has worked both in the medical field and in office management, she found her home in the Virginia wine industry in 2015 here in Loudoun County. She then discovered her passion for educating herself and others about wine, viticulture and production. After visiting over 100 Virginia wineries, she fell in love with Sunset's wines and character. Sydney recieved her WSET Level 3 certification in 2019. In warmer months, Sydney enjoys Provençal rosés and in cooler months, red blends from Saint-Émilion, but you'll most likely find her drinking a Virginia Chardonnay.
---
Emily Karadak, Wedding & Events Coordinator
An Ohio native, Emily has always had a passion for events. After attaining her degree in Hospitality Management and Tourism with a focus on Meeting and Event Planning, she began working in various roles learning everything there is to know about having a perfect event. Her path led her to a highly regarded wedding and event planning organization where she was initially brought on to assist with weddings. Not long after, she became an event planner with the company and was organizing and executing her own events. Emily absolutely loves working with couples to make their dream wedding vision come to life and looks forward to serving the couples of Sunset Hills Vineyard in beautiful Loudoun County wine country. When she's not pouring over event details and brainstorming beautiful ideas, Emily loves to ride her large fur-baby, Floyd, an off the track thoroughbred horse. She also loves cheering on Ohio State with her husband, Kyle, and discovering new Virginia wines.
---