Our Team
---
Mike Canney, Owner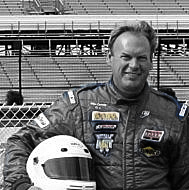 Mike is a successful entrepreneur, having started and managed eight successful companies from the ground up. He started his first several companies while in college over 30 years ago, while earning degrees in Physics and Math, he also received an MBA. He started his most successful company in 1997, Intelligence Data Systems, which became the fastest growing technology company in Virginia and one of the fastest growing privately held companies in the United States. Mike sold IDS in 2005 to L3 Communications, and started Sunset Hills Vineyard. At Sunset Hills, Mike is working to make our winery the best on the East Coast for wine quality and customer satisfaction. When not working, Mike enjoys world travel, photography, bicycling, boating, and driving race cars.
---
Diane Canney, Owner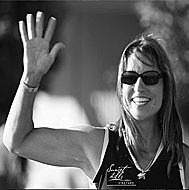 After a successful career in the Intelligence field, Diane assisted Mike in the renovation and interior design of the 1870 historic barn working with the Amish and other contractors during the construction. She has filled the barn with historical antiques, which add to the elegant ambiance of the barn and showcase its Civil War history and Amish renovations. At Sunset Hills, Diane is responsible for the customer focus and the look and feel of the farm and tasting room, as well as the design of the wine labels. Her hobbies include painting, photography, distance swimming and painting wine glasses.
---
Nate Walsh, Winemaker & Vineyard Manager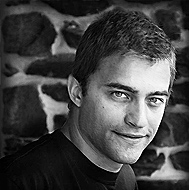 Nate oversees all winegrowing and wine production at Sunset Hills. He has worked for vineyards and wineries in Central Virginia, the Willamette Valley, Oregon, Central Otago, New Zealand, and now Loudoun County, Virginia. At Sunset Hills he handcrafts a variety of wines made in different styles and has quickly established a reputation for quality and excellence, winning major awards in local, national and international wine competitions.
---
Kim Sullivan, Private Events Manager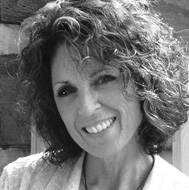 Kim is an original Jersey Girl who came to Sunset Hill Vineyard via Florida in the summer of 2011 where she was a practicing RN, wife, mother and grandmother of six. It was sitting around the family table for Sunday dinners listening to her father in law discuss the beauty of wine that piqued her interest and began a life long passion. She has traveled to the various wine regions in California and Europe and continues her wine quest by seeking more knowledge and drinking more wine!
Kim started behind the tasting bar and was delighted to share her love of wine and help others increase their ability to discern its intricacies. She now works her magic as our Private Events Manager, meeting with our brides and facilitating weddings as well as arranging private parties and corporate functions. At some of our affairs, you will join Kim as your wine concierge as you move through the winery with her and she showcases the beautiful wines of Sunset Hills Vineyard.
---
Elizabeth Sedlins, Hospitality Coordinator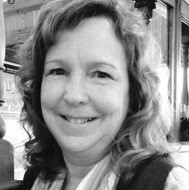 Elizabeth is the Hospitality Coordinator at Sunset Hills Vineyard and has been happily pouring wine and sharing our unique story in the Tasting Room since April of 2009. The job appeals to her out-going nature, while also drawing on her communication skills and background in tourism and international education.
Sunset Hills' commitment to sustainability is a deeply held value she shares, having chaired a committee on environmental stewardship and organized annual conferences that drew leading national speakers, including an astronaut. Customers find us from all over the country -- and the world. She enjoys the occasional chance to offer a few words from languages she still remember! The Tasting Room is a welcoming magnet to a growing stream of people that includes local customers, overseas visitors, returning Club Members -- and even a presidential candidate.
Through memorable storytelling and careful listening, her goal is to see each guest depart the winery with a smile on their face, wine in their hand and excitedly making plans to return!