Our Team
---
Mike Canney, Owner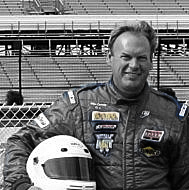 Mike is a successful entrepreneur, having started and managed eight successful companies from the ground up. He started his first several companies while in college over 30 years ago, while earning degrees in Physics and Math, he also received an MBA. He started his most successful company in 1997, Intelligence Data Systems, which became the fastest growing technology company in Virginia and one of the fastest growing privately held companies in the United States. Mike sold IDS in 2005 to L3 Communications, and started Sunset Hills Vineyard. At Sunset Hills, Mike is working to make our winery the best on the East Coast for wine quality and customer satisfaction. When not working, Mike enjoys world travel, photography, bicycling, boating, and driving race cars.
---
Diane Canney, Owner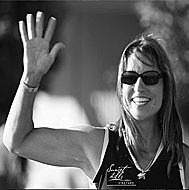 After a successful career in the Intelligence field, Diane assisted Mike in the renovation and interior design of the 1870 historic barn working with the Amish and other contractors during the construction. She has filled the barn with historical antiques, which add to the elegant ambiance of the barn and showcase its Civil War history and Amish renovations. At Sunset Hills, Diane is responsible for the customer focus and the look and feel of the farm and tasting room, as well as the design of the wine labels. Her hobbies include painting, photography, distance swimming and painting wine glasses.
---
Corry Craighill, Winemaker & Vineyard Manager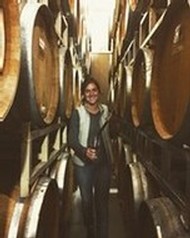 After graduating from UVA in 2011, it was Corry's love of travel that first led her to the wine industry. She soon found herself working the harvest in far off places like New Zealand, Australia, South Africa, and France, with a few closer to home in Oregon and Virginia. She called both King Family and Blenheim Vineyards in Charlottesville home for a while, working harvests and spending time in the lab learning the ins and outs on winemaking, but it was her stretch in Oregon that showed her this wasn't just a job, but a way of life. Although she's been tempted by opportunities in Sonoma, CA, her desire to start her career as a winemaker in her home state of Virginia has kept her planted close to home. It excites her that Virginia is still in the early experimental phase of winemaking, and she really believes in the quality of wine that can be crafted here. She's already experimenting in the cellar, and we can't wait to see the fruits of her labor as they unfold in the future. If she's not drinking a Virginia Chardonnay, you'll most likely find her with a glass of Pinot Noir in her hand. When she's not in the cellar, she's likely out hiking, playing her cello or gone for a run.
---
Matt Riley, General Manager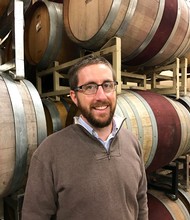 While he can mostly be found running the tasting room out at our sister vineyard, 50 West, these days, Matt oversees the wholesale and retail operations here at Sunset Hills. Originally from Charlotte, NC, his early career in the grocery industry brought him and his young family up to the Northern Virginia area. He soon found himself immersed in the wine business, managing Total Wine's flagship operation in McLean, and learning the intricacies of some of the worlds most sought after wines. After a few years on the retail side, Matt wanted to sink his teeth in a little further, and left the corporate world behind to work with us here at Sunset Hills. It's the Tempranillo's of Spain, most notably the Muga Gran Reserva from 2005, that really strike a chord with him, but if we're talking Virginia wines, Matt is a sucker for a good glass of Cab Franc. If he's not chasing after his adorable little daughter Mila, or spending quality time with his lovely wife, Olga, you'll find him taking viticulture classes at NOVA, furthering his education in all things wine!
---
Bridgette Wells, Tasting Room Manager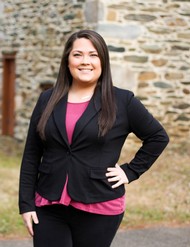 Bridgette joined the Sunset Hills team fall of 2017 with a background in tasting room management at two other Virginia wineries. While Bridgette's career began with a focus on sales, she quickly fell in love with Virginia wine when she was offered a part time position with a winery in Loudoun County. Shortly after starting her weekend position there, she climbed the ladder and joined the management team. She has found many mentors throughout the wine community to learn as much as she can, along with independent study. Bridgette is also aiming to receive her WSET Certification by the end of 2018 in order to educate her staff and Sunset Hills guests. Her tasting room management philosophy is to make sure every guest has the best experience possible and that each person that visits Sunset Hills Vineyard learns something new about our vineyards, our wine making practices or about our award-winning wines overall. Bridgette loves trying new wines but particularly enjoys Austrian Grüner Veltliner and medium-bodied Virginia Cabernet Franc.
---
Sydney Smith, Wine Club Manager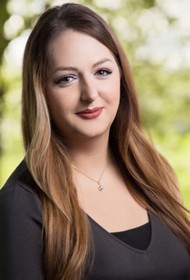 Sydney joined the Sunset Hills team in May of 2017 as our Wine Club Manager. With exceptional customer service skills and a keen eye for detail, Sydney is the perfect fit for this position and we're excited for her to continue and perfect the incredible experience we offer our members here at Sunset Hills Vineyard! While Sydney has worked both in the medical field and in office management, she found her home in the Virginia wine industry in 2015 here in Loudoun County. She then discovered her passion for educating herself and others about wine, viticulture and production. After visiting over 100 Virginia wineries, she fell in love with Sunset's wines and character. While she focuses a lot of her time on managing our clubs, she also is currently studying for the Certified Specialist of Wine Exam. In warmer months, Sydney enjoys Provençal rosés and in cooler months, red blends from Saint-Émilion, but you'll most likely find her drinking a Virginia Chardonnay.
---
Brandy Walker, Internal Events Manager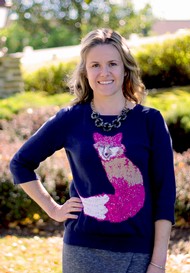 With her childhood spent in Charlottesville and now her new home in Loudoun County, Brandy has spent most of her life living in Virginia Wine country. Despite her surroundings, it wasn't until a trip to Napa and Sonoma California where she was able to experience private tastings at Cakebread and Mumm Vineyards that wine really began to make a lasting impression on her. After graduating from James Madison University, she went on to earn her Certified Meeting Professional (CMP) designation and further graduated from The George Washington University Events Management Program, making her a stellar addition to our events management team here at Sunset Hills. Before joining us back in 2015, Brandy worked for the Smithsonian National Zoo, where she realized her favorite events to plan were the wine and spirits related ones, such as "Grapes with the Apes" and "Brew at the Zoo". When a spot opened up with us here, she jumped at the chance, feeling that she couldn't imagine a more perfect setting to plan special events, than a vineyard. Viognier is her favorite VA wine, while a beautiful Cab Sauv is really her first choice. On her days off, you might find her rollerskating with her adorable daughter Quinn, or enjoying a glass of wine with her husband, Owen.
---
Pamela Dorton, Wedding & Events Coordinator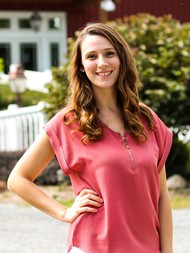 A Richmond native, Pamela followed her calling for being in the wedding industry which brought her up to Purcellville. As the wedding coordinator for Sunset Hills and 50 West Vineyards, she enjoys all things related to weddings. Her acute attention to detail means her couples will have a spectacular wedding day. She focuses on making visions to come to life and ensures that everything goes smoothly on the day of the event. Pamela absolutely loves to be a part of such a monumental moment for a couple and looks forward to watching them relax and enjoy their special day. While her tastes change based on the season, she enjoys a great chardonnay with a slice of vanilla cake with buttercream frosting. In her spare time, Pamela enjoys camping and hiking in beautiful Virginia settings and spending time with her family. Looking for a beautiful wedding in Loudoun County wine country? Contact Pamela today to schedule a tour!
---
Emily Peters, Marketing Manager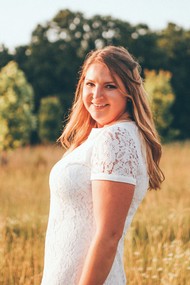 Born and raised in Northern Virginia, Emily has had the pleasure of watching the Virginia wine scene burst with great wines and wineries over the last few years. She graduated from James Madison University with a degree in marketing. Her diverse background of marketing everything from gyms to emergency preparedness has opened her mind to the complexities of vineyards and wine. While she is still learning everything there is to know about wine, she has a vast appreciation for the overall experience at a winery. Emily's time of living in cramped apartments with no outdoor space led her and her friends to visit local wineries to get outdoors and enjoy the area. What better way to see the beautiful views of Virginia, try a variety of wines, indulge in great foods and learn more about Virginia than visiting the wineries? When she's not at work, Emily enjoys working on projects in her new home and entertaining friends and family.
---
Elizabeth Sedlins, Hospitality Coordinator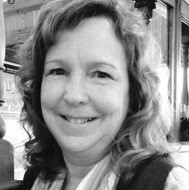 Elizabeth is the Hospitality Coordinator at Sunset Hills Vineyard and has been happily pouring wine and sharing our unique story in the Tasting Room since April of 2009. The job appeals to her out-going nature, while also drawing on her communication skills and background in tourism and international education.
Sunset Hills' commitment to sustainability is a deeply held value she shares, having chaired a committee on environmental stewardship and organized annual conferences that drew leading national speakers, including an astronaut. Customers find us from all over the country -- and the world. She enjoys the occasional chance to offer a few words from languages she still remember! The Tasting Room is a welcoming magnet to a growing stream of people that includes local customers, overseas visitors, returning Club Members -- and even a presidential candidate.
Through memorable storytelling and careful listening, her goal is to see each guest depart the winery with a smile on their face, wine in their hand and excitedly making plans to return!