August 31, 2019 | Diane Canney
Feel Good About Drinking Our Wine…
Sunset Hills and 50 West Vineyards present: Feel Good About Drinking Our Wine...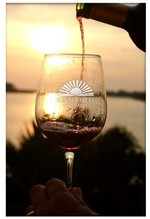 We are an authentic 100% Virginia farm winery, meaning we harvest 100% of our own wine right here from our natural Loudoun County vineyards (from our vines to your glass, literally) while taking care of our planet in a responsible way.
Growing grapes in Virginia to make exceptional wine is no easy task, especially when you care about the environment like we do. Many of you know that we "Turn Sunshine into Wine" using our large solar facility on our historic barns, but did you know that we are also Certified Wildlife Habitats?
A healthy sustainable environment like the ones at Sunset Hills & 50 West Wineries are good for native species like fox, deer, rabbits, and our winged friends who make their homes in our vineyards. It also is a good habitat for YOU as we are a HEALTHY GREEN ESCAPE in Loudoun where you are able to drink in the fresh air and to relax… away from the congested highways and busy office buildings.
Monarch Waystations & Bluebird Trails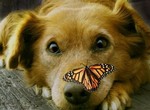 "1271!" replied thirteen-year-old Carter Steadman when asked how many monarch butterflies

he had hand raised since he was 8. Carter handpicked some of these monarchs as tiny caterpillars at Sunset Hills and 50 West Wineries right here in Loudoun where they were transferred to small netted cages; fed milkweed daily until they spun their chrysalis to later emerge as monarch butterflies. Owners of the Loudoun wineries, Diane and Mike Canney have raised 20 themselves!
Carter and a team of Loudoun Wildlife Conservancy (LWC) volunteers have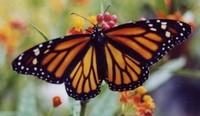 worked with Sunset Hills and 50 West for many years; protecting and expanding our native bird and butterfly populations. The LWC has helped us establish and monitor our Monarch Waystation Gardens and Bluebird Trails.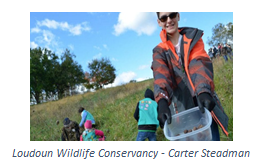 As a result, we have added hundreds of these native birds and butterflies to the population. The Waystation at Sunset Hills is located in front of the pond looking from the winery barn decks. At 50 West it is just left of the tasting room near the parking lot. Speaking of winged friends, let's talk about our Sunset Hills & 50 West Wineries full time residents; Bluebirds!

Bluebirds have a challenging life compared to most birds. They don't make nests in trees but instead require a cavity like a hole in a fence post or tree. They eat bugs. We love this trait. We rely on the busy bluebird to eat bugs, this way, we don't have to spray chemicals in the vineyards to repel pests. They love sitting on the top of the vineyard posts looking for bugs and spend hours flying up and down from their posts. We have learned that crickets must be a Loudoun bluebird favorite - look at our posts - they have lots of leftover cricket legs that must not be very appetizing to the birds.😊 In fact, our trails play host to modern bluebird houses that fill in for their loss of habitat.
---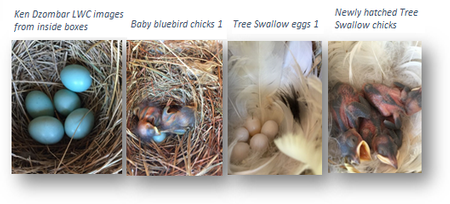 We are grateful to you as customers for supporting our wines that we donate a portion of sales to the Loudoun Wildlife Conservancy (LWC). Their many programs make Loudoun a better place for all creatures including us to live.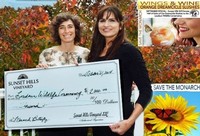 Thank you to these conservationists & volunteers for the hundreds of hours they have dedicated to the greater good for the environment in their former and current roles with Loudoun Wildlife Conservancy including: Nicole Hamilton, Karla Etten and Ken Dzombar, Sarah and Carter and Team Steadman, Joanna Dzombar, Sally, Shannon, David and so many others.
---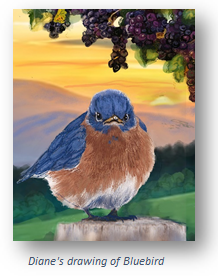 We have planted Monarch waystations (or garden plots) at 50 West and Sunset Hills wineries as well as at our home with milkweed and fall nectar plants.
You can plant milkweeds and fall nectar plants too! Every garden plot, especially when added to the gardens of our neighbors and their neighbors and their neighbors, can make a difference. At 50 West and Sunset Hills Wineries, we strive to take the lead in serving as a model for other wineries and communities to continue to care for Loudoun County in the very best way!
Hope lies in the future generations! Sunset Hills, 50 West, and Loudoun Wildlife Conservancy's shared goal is to make sure that healthy habitats exist so that the future generations have the best chance possible to bring back the magic of nature.
-Diane Canney
---
Enjoy!
For more information on how to plant your own gardens or bluebird houses and the activities of the LWC. https://loudounwildlife.org/
Comments
Commenting has been turned off.