April 30, 2019 | Diane Canney
New Zealand Wine Facts & Photos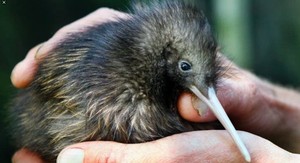 As we continue our journey we visit a conservation program for New Zealand's national bird - the kiwi to support their efforts. A very interesting fact about these hen sized,rare, and flightless birds is their egg size.

The kiwi we were told has the largest egg per body ratio of any bird. The males sit on the egg for two months. The young hatch and are on their own and are very solitary creatures.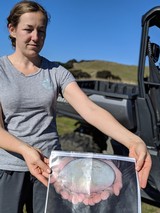 Humans have introduced various weasels, possums and cats that have dramatically reduced their numbers. Meet Marhaban who hatched March 13 and weighed 317.6 grams. Today he weighed 505grams and was "wiggly". We found him hidden under very tall grasses with help of the local biologist and her tracking device. Kiwis are territorial and can cover 5 acres a day walking.
Marhaban and others fortunate to be in this private preserve with a better chance for survival. They are monitored and weighed every two weeks and eventually will be released into the wild. We hope for the best through more conservation efforts for these gentle birds with fur like feathers.
Back to wine on the North Island and other types of kiwis
Today Stonyridge is considered one of the best red wine producers ..according to their acclaim and website. Colorful, owner, Steve White skippered yachts across the world decades ago then worked in wineries in France, California and Italy before starting Stoneridge on Waiheke Island off the coast near Auckland. This Yoga focused and trendy winery is a favorite of celebrities and people attracted to their fun zenlike environment and wines.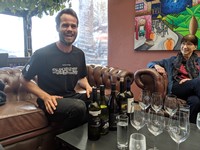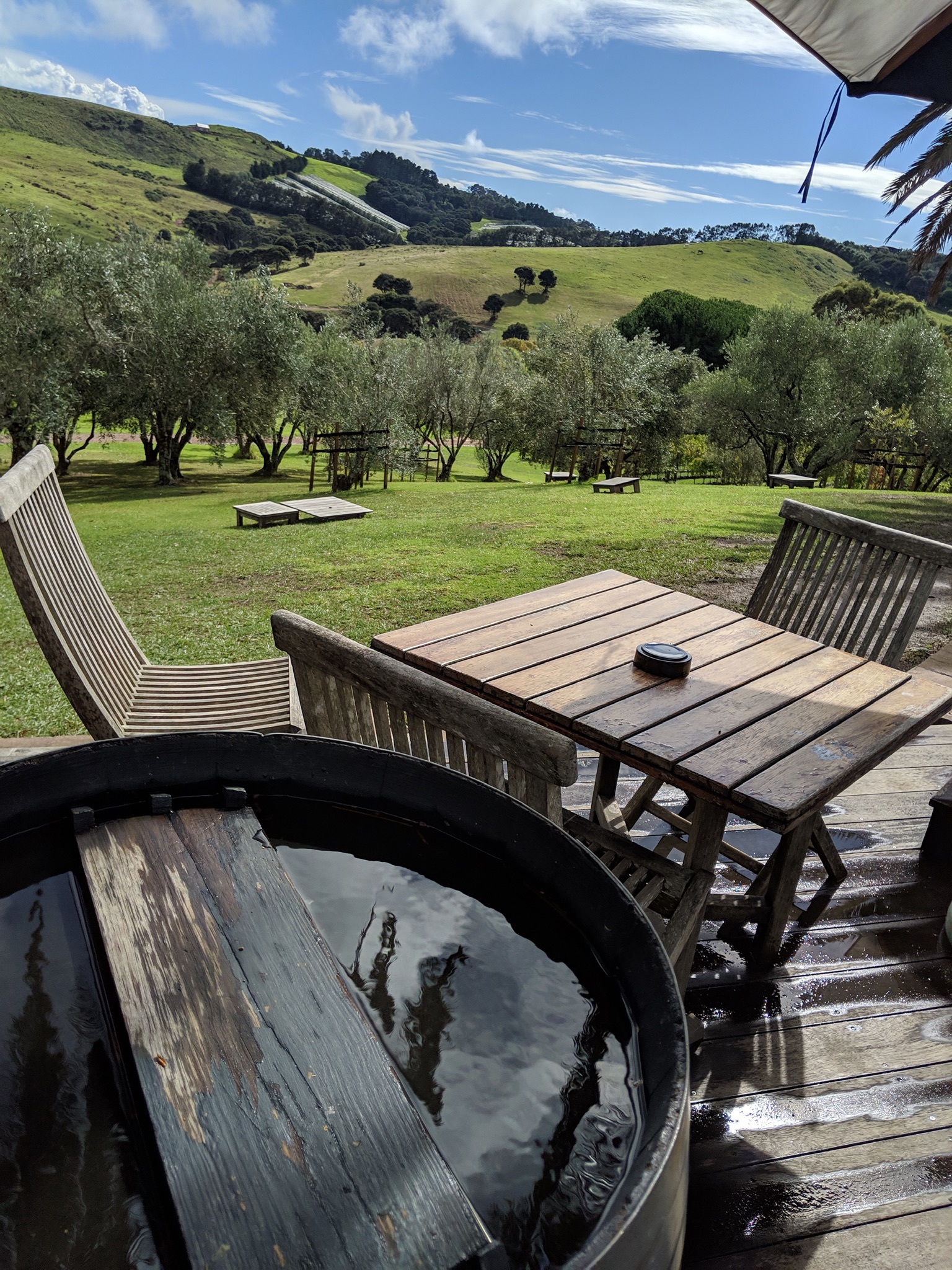 Comments
Commenting has been turned off.