October 17, 2017 | Corry Craighill
The 2017 Loudoun Wine Awards
In recent events, our 2013 Mosaic and 2016 Viognier competed in the Loudoun Wine Awards. This year marks the competition's third event, one attended by winemakers, growers, restaurant owners, writers and avid wine drinkers alike. The competition seeks to highlight wines that are distinct in quality and are terroir-driven. The awards are broken down into several categories, with one overall winner at the end known as the Grand Chairman's Award. It also presents individuals in the Loudoun region that are making a special impact on our industry. This awards ceremony proves that Loudoun is marked by high quality and improving winemaking and vineyard growth, passionate industry teams, and a vast following of dedicated supporters.
Upon receiving awards for Best in Class for both the 2016 Viognier and the 2013 Mosaic, as well as the Grand Chairman's Award for the 2016 Viognier, I would like to give a little more insight into these wines.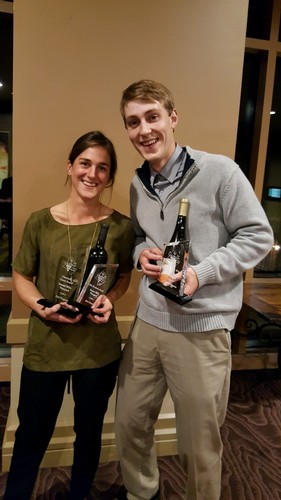 The 2013 Mosaic is a wine that hopes to demonstrate the best of the vintage, a blend of select barrels from our most successful vineyard sites. The 2013 in particular is 100% Sunset Hills Estate fruit. For those that are familiar with our vineyard sites, the fruit came predominantly from Vineyard #1 and #3. A lighter crop yield than previous years, these vineyards were able to focus on a smaller amount of fruit which led to better concentration, more even ripening, and balanced end product. In the cellar, the wine was treated to about 15% new oak--a combination of French, American, and Hungarian.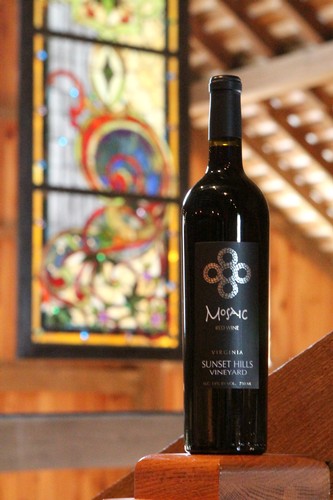 The 2016 Viognier, the overall winner of the Loudoun Wine Awards known as the Grand Chairman's Award, was described as "a powerful presentation without lacking elegance, a nice play between acid and fruit, and a lovely pure expression of this wine." This wine I can speak about more personally, as it marks my first vintage here at Sunset Hills and in Loudoun County. This fascination of Viognier was passed on to me by the previous winemaker, Nate Walsh, winner of the Winemaker of the Year. He took the ripening of the fruit very seriously--urging me to wait on the caramel taste in the fruit and to (almost) ignore the chemistry we saw in the lab (see previous blog post for picking decisions). That patience paid off, as the wine developed into a well-balanced yet powerfully expressive Viognier. Aged 100% in neutral oak for about six months, the wine continues to improve with time in bottle.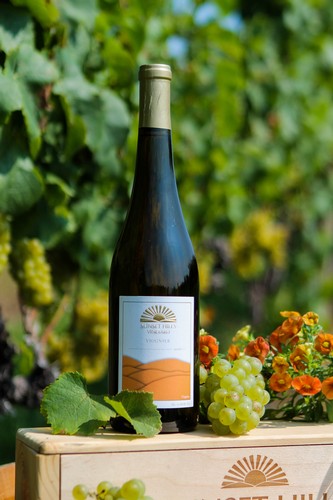 Overall, it was a great insight into the local industry here. So much buzz surrounding all of the wines showcased that evening. So much talent, passion, verve, and respect. I am so thankful that I have found my way to this community of people, and I hope to continue to take part in this growing industry.
Comments
Commenting has been turned off.