April 27, 2019 | Diane Canney
A Journey of Wine, Kiwis and the Land of The Lord of The Rings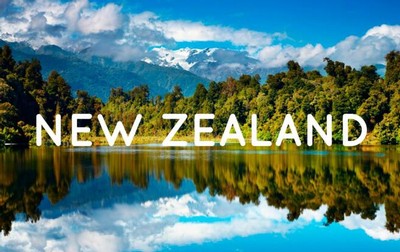 When Mike and Diane are not home working with their great team they try to visit other wine regions to learn and be inspired. This blog is about their current trip to New Zealand an amazing place to enjoy wine and meet kiwis. Kiwi applies to the residents and the flightless bird now protected.
We begin our journey in the Hawke's Bay region on the North Island. New Zealand has two islands that are very different in feel, the North Island resembling a feel of California coast and English farmland and the southern more like Austria with glaciers.

The wine regions are respectively Hawke's Bay in the north and Marlborough region on South Island. The Hawke's Bay region contrasts greatly with Marlborough in the South Island. This region is older than Marlborough planted by missionaries in the mid 19th century. It is known for the unique Gimlet Gravel terroir. There are two types of soil here alluvial loams and river gravels. Surprisingly, the Gimlet Gravels went unplanted until the 1980s. Now it is one of the most important patches of ground in New Zealand. A unique example of how the French concept of terroir matters in New Zealand.
We enjoyed their Sauvignon Blanc, Syrahs and Pinot Noir. I plan to share some of the interesting facts and features and towns and creatures along the way. Maybe if its not too boring some of Diane's drawings that capture the spirit of this place and its people.
New Zealand was settled by Polynesians 700 years ago who developed a distinct Maori culture centered on kinship & lands.
Fur traders followed and a in 1462 a Dutch navigator. Charting and exploration by Captain cook and settlement by the British empire that would predictably shift power from the Maori to the Europeans who created great farms to provide goods and services to the UK. Poor immigrants came to find a gentler environment and "heaps of opportunity" as the kiwis would say.
Diane decided to capture a rags to riches home in one of her drawings here. Built in 1870s this station manor was designed by an architect from England who specialized in castle design for a former penniless farmer turned into gentry by the exports of wool and meat. Think of a station as a self contained farm that could be thousands of acres. They would have had an onsite school, tens of thousands of sheep and or cattle tended by farm workers and home staff. The interior is full of beautifully carved wood. Queen Elizabeth's mother is pictured in a photo here. This one is of a former station called Green Hill.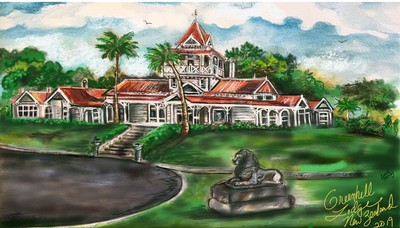 Wool, lamb and oil were commodities needed by the UK. Often penniless immigrants came to this country, cleared the native bush and planted rye and grasses and pastures for their stock. The owner was responsible for the staff and animals and probably the rules and regulations.
Stay tuned for more photos and fun facts.....tomorrow a baby kiwi
Comments
Commenting has been turned off.