2015 Chardonnay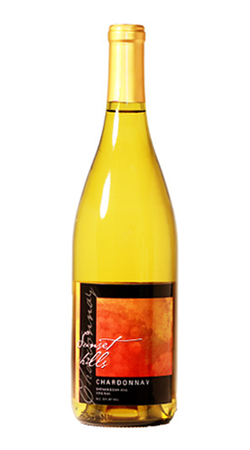 100% Chardonnay
Quite ripe, with pronounced creamy, white flower, melon aromatics. Medium bodied with a lingering spice quality.
For our 2015 Chardonnay, the heat and dryness of August really set the stage for the style of wine: ripe, medium-bodied, more texture-driven and creamy. Harvest came a bit earlier than normal with fruit showing more exotic fruit, melon characteristics, more lushness, higher overall sugars.
Winemaking remained very similar to previous seasons for this wine: a mixture of tank and neutral barrel fermentations, with moderate lees work through the winter and blending of a small portion of Estate Vineyard #1 fruit into the Shenandoah Springs base.
Product Reviews
Holly White
(Dec 14, 2016 at 5:41 PM)
Crisp and bright without being too dry. Definitely a fantastic summer wine for those (like me) who lean toward lighter in the warm months more oak and butter in the winter when I can switch to the Reserve Chardonnay!