2015 Mosaic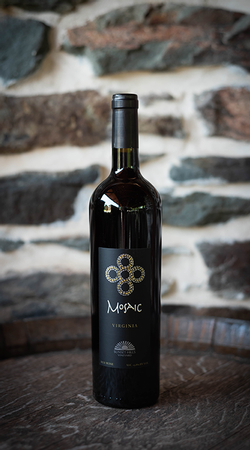 45% Cabernet Franc, 34% Petit Verdot, 21% Merlot
Corry's Notes - The Mosaic blend is both the most challenging and rewarding blends to make. I get to use the best individual barrels in the cellar to make the most interesting and thoughtful wine possible. As always, a balance of tannin, structure, and acidity play into the final decision. This wine was blended before the 2016 vintage—racked and aged as a complete blend for 8 months back in barrel for a total aging time of 18 months.
This wine won Best Bordeaux-style Blend in Loudoun County at the 2018 Loudoun Wine Awards.
Product Reviews
Bridgette
(Mar 28, 2020 at 1:42 PM)
Check out my review for the 2016 Mosaic and this vintage follows suit. With maturity, the 2015 has evolved positively with additional levels of complexity coming into the tasting experience. I have noticed a development of enhanced aromas of truffle, spice and flowers, along with fresh herbs.