2015 50 West Vidal Blanc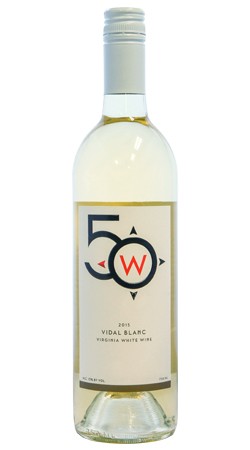 Bright, unmistakable aromatics of rose petal, orange blossom, citrus rind, elderflower, and peach. These varietals play quite well together, with the Vidal Blanc rounding out the mid-palate, adding length to the wine, and a touch of sweetness to the back end. Meanwhile, the Traminette adds its unmissable floral fragrance, as well as some acidity and finish. 360 cases were produced.
Product Reviews
Yvonne
(Jun 8, 2016 at 6:09 AM)
I loved this wine! It was very light, not to sweet and wonderful flavors! Great on a summer day!