2016 Mosaic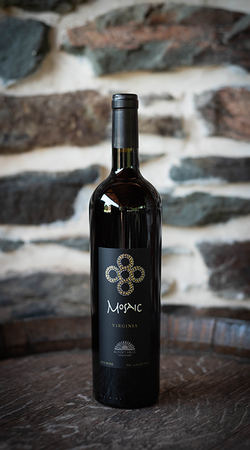 41% Merlot, 35% Cabernet Franc, 24% Petit Verdot
Corry's Notes: 2016 was a fun vintage for me, as it was my first vintage here at Sunset Hills. This wine is a culmination of beautiful fruit, dynamic teamwork in the cellar, a wide selection of barrels, and a lot of hard work. I tasted the potential components for the Mosaic regularly which helped me learn what our vineyard sites could offer and how various winemaking techniques could change the texture of the wine. An elegant, silky, smooth wine- perfect for our flagship red.

Product Reviews
Bridgette
(Mar 28, 2020 at 1:39 PM)
MOSAIC - the best of the best! You can tell the winemaker used her best barrels, best vineyard sites and best fruit for this wine. There is truly nothing like it in the Sunset Hills repertoire. This wine feels richer, softer, plusher and rounder than most Virginia wines. Mosaic delivers aromatics and flavors of licorice, chocolate, black cherry, plum, blackberry, spice, vanilla, smoke, floral, blueberry and jam. Super complex but very easy to drink.
Dave
(Mar 29, 2020 at 3:41 PM)
An outstanding red - pairing nicely with a three cheese tortellini with vodka sauce from Cafe Tatti (McLean). Solid body but not over powering. The nose brings you directly to the sip - even across the palette yet a lingering zing. A pleasant surprise for another "quarantine meal".