2017 Clone 96 Chardonnay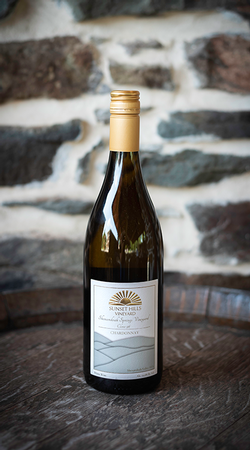 Corry's Notes - This is our first release of a clone-specific wine for Sunset Hills. The goal is to show you a specific terrior, our Shenandoah Springs Vineyard, one that year after year delivers excellent fruit quality. I chose clone 96 for it's complexity both in ripening and barrel aging. During ripening, the fruit has notes of pineapple and pear with great acidity. I saw this wine as a chance to highlight not only the vineyard, but how detailed we can get in growing and making wine.
Product Reviews
Sydney
(Mar 27, 2020 at 7:41 AM)
My favorite Chardonnay Sunset Hills has ever made! The perfect balance between bright yet toasty.
Bridgette
(Mar 28, 2020 at 12:57 PM)
I would call this a medium-bodied Chardonnay. Not as heavy, oaky or buttery as a west coast Chard. I call this toasty, creamy rather than oaky, buttery. Loads of green fruit flavors balance the secondary notes. LOVE THIS WINE! I do like crisp, clean Chards too, but this is THE BEST!