2018 Chardonnay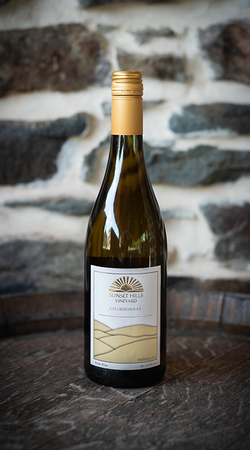 Corry's Notes - The 2018 Chardonnay comes from both our Estate Vineyard #1 and Shenandoah Springs Vineyard. I like to pick whites based more on acidity than sugar levels, allowing taste to play a supporting roll, so we were able to achieve a light acidity balanced with a slightly lower alcohol than in previous years. For this style of Chardonnay, which is fermented partially in stainless steel and then moved to neutral oak barrels for a short aging, the early pick date works well. For our "classic" Chardonnay, I use the stainless steel to drive this wine into a more crisp style.
Product Reviews
Bridgette
(Mar 25, 2020 at 9:05 AM)
Get Napa Chardonnay out of your head and think Chablis. I would describe this wine as having citrus and white flower aromas with dry, lean, light-bodied flavors of citrus, pear, and a slight minerality. This wine does NOT display flavors of butter and oak. In fact, the most desirable trait of the 2018 Chardonnay is the long, tingly finish of high acidity and flint-like minerality.
Tiffanie
(Mar 25, 2020 at 9:50 AM)
Love the vibrant 18' Chardonnay that is crisp, clean and leaves you wanting more!