Upcoming Events @ Sunset Hills
---

Spring Celebration - April 19 to 22
Join us Friday, April 19th to Monday, April 22nd to celebrate Earth Day, Easter, and all things spring!
There's no better way to spend Earth Day and Easter Weekend than with warm weather and a glass of sangria in hand! We will be opening our historic Outdoor Tasting Barn for the season and will celebrate the seasonal release of our Sunset Sangria. An exhibit from Loudoun Wildlife will be showcased outdoors.
The release of our Sunset Sangria features a delicious medley of Sunset White, luscious fruity juices, and sweet peaches.
---

Taste of Rosé Weekend - April 27 & 28
Celebrate the release of Sunset Hills' 2018 Sunset Rosé on April 27 & 28 as we join the Loudoun Wineries Association's Inaugural Taste of Rosé Weekend, highlighting warm weather's rosy companion.
We will be featuring a special Rosé Tasting of our 2018 Sunset Rosé, 2017 Sunset Rosé, & 2017 Cabernet Franc Rosé for an add-on of just $5! Pick any 2 bottles of Rosé for a 10% discount! (Club discount also applies.)
For every bottle of Rosé sold, $1 will be donated to benefit Harvest Kindness which is focused on providing grants to support those in need in the local agricultural community.
Food truck feature on Sunday, April 28: Jill's Mobile Catering - https://www.doughforit.net/
---

We are excited to introduce a new event series at Sunset Hills Vineyard. Join us for the "Master's Series," a collection of educational and wine appreciation courses. You'll learn from our stellar wine educators all while enjoying our favorite Sunset Hills wines and wines from around the world. The course outlines are below. Tickets are limited and available on a first-come, first-serve basis.
Session Times: 1pm or 3pm
Tickets: $20/person (includes six wines)
Feature: Purchase 6 or more featured wines (mix and match) and receive a 30% discount
______________________________________
April 27th – "How to Taste Like a Somm" - All sessions SOLD OUT!
____________________________________
June 22th – "Sparkling Wine Methods, Myths, & Tasting"
Not all Champagne & Sparkling wines are made the same. Join us as we explore the different production methods used around the world, learn myths & facts about the history of Champagne, and learn to identify sweetness levels and styles while tasting a variety of Champagne & Sparkling wines.
Click here to register for "Sparkling Wine Methods, Myths, & Tasting"
Meet the Wine Educator: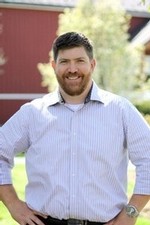 Kevin Donley joined the Sunset Hills team in spring of 2018. He is a retired Army Officer who brings a wealth of leadership experience to the team. After he retired from the Army, Kevin turned his passion for wine into a second career, working for a winery in Loudoun County and then transitioned to a Wine Manager position with Total Wine. He is WSET level 2 certified and is a Certified Sherry Wine Specialist. Kevin has visited many of Europe's premier wine regions in France, Germany, and Italy. He has also traveled to Napa and the Williamette Valley in Oregon. Kevin is a proud Army spouse and when he is not working he enjoys spending time with his wife and their two cats as they begin their farm. His go-to wines currently are Châteauneuf du Pape, Oregon Pinot Noir and 2013 Sunset Hills Mosaic.
______________________________________
August 3rd– "You be the Judge"
Learn to judge, rank, and award wines from around the globe just like a wine judge in an official competition. You will blind taste and judge a variety of Bordeaux-style blends from around the world while learning the history and methods used in wine judging as well as what characteristics judges look for in award winning wines.
Click here to register for "You be the Judge"
Meet the Wine Educator: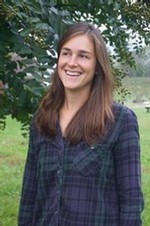 Corry Craighill, Winemaker
After graduating from UVA in 2011, it was Corry's love of travel that first led her to the wine industry. She soon found herself working the harvest in far off places like New Zealand, Australia, South Africa, and France, with a few closer to home in Oregon and Virginia. She called both King Family and Blenheim Vineyards in Charlottesville home for a while, working harvests and spending time in the lab learning the ins and outs on winemaking, but it was her stretch in Oregon that showed her this wasn't just a job, but a way of life. Although she's been tempted by opportunities in Sonoma, CA, her desire to start her career as a winemaker in her home state of Virginia has kept her planted close to home. It excites her that Virginia is still in the early experimental phase of winemaking, and she really believes in the quality of wine that can be crafted here. She's already experimenting in the cellar, and we can't wait to see the fruits of her labor as they unfold in the future. Outside of the cellar, Corry earned her WSET Level 2 certification and looks forward to continuing her wine studies with the WSET Level 3 course this January. If she's not drinking a Virginia Chardonnay, you'll most likely find her with a glass of Pinot Noir in her hand. When she's not in the cellar, she's likely out hiking, playing her cello or gone for a run.
---

Look who's playing at Sunset Hills:
Grab your friends and make your plans because these musicians are coming to play at Sunset Hills this weekend!
Saturday, April 13 - Shane Gamble - http://www.shanegamble.com/#home
Sunday, April 14 - Nick Coons - https://www.nickcoonsmusic.com/
For more of our upcoming musicians, visit our Live Music Schedule >
---

Indulge in a Special Wine and Truffle Pairing!
Two Loudoun County favorites are paired together - chocolates by The Conche and Virginia wine by Sunset Hills. The truffle pairings were "passionately sourced and tastefully created" by Chef Santosh Tiptur of The Conche.
$20 for the Wine & Truffle Pairing
Available every weekend while supplies last
Current Pairing:
2017 Chardonnay paired with Lemon Almond Praline
2017 Sunset White paired with Alfonzo Mango Truffle
2013 Tannat paired with Black Cherry Dark Chocolate Truffle