Upcoming Events @ Sunset Hills
---

Look who's playing at Sunset Hills:
Grab your friends and make your plans because these musicians are coming to play at Sunset Hills this weekend!
Saturday, January 27 – Andrew O'Day 1:30 - 4:30 pm
Sunday, January 28 - Todd Brooks 1:30 - 4:30 pm
For more of our upcoming musicians, visit our Live Music Schedule >
---

Join us for an exclusive wine tasting! The Reserve Tasting is a guided wine tasting experience of special wines only released to our wine club members. A wine educator will walk you through each wine teaching you everything you need to know about these special vintages. See how your favorite vintages are aging and how that enhances the aromas and flavors.
Sunday, January 28th, at 1 pm
Featured Wines:
2016 V1 Chardonnay
2015 Viognier
2016 Rosé of Cabernet Franc
2013 Merlot
2014 Petit Verdot
2012 Tannat
Reserve Tasting: Sold Out, stay tuned for future Reserve Tasting events!
Like what you tried? Bottles will be available for purchase after your tasting.
Sold Out
---

The Butcher Station will be featuring Sunset Hills wines during their wine dinner on Thursday, February 8th. Indulge in a six course meal featuring lollipop lamb chops, beef wellington, and oyster dishes.
Course 1
Dawn Sparkling Rosé to be paired with baked, stuffed oysters with fennel, oyster mushrooms, spinach and asiago cheese.

Course 2
Chardonnay to be paired with a chef's selection cheese course and accoutrements.

Course 3
Sunset White to be paired with sautéed calamari and house made andouille sausage with garlic toast

Course 4
Cabernet Franc to be paired with lollipop lamb chop with a dijon crust and gremolata.

Course 5
Petit Verdot to be paired with a spicy green salad with house cured duck bacon and a blood orange vinaigrette.

Course 6
Mosaic to be paired with audley farm beef wellington topped with a rich beef demi glace.
Reservations are required for this wine dinner. Call the Butcher Station at 540-662-2433 to make your reservation!
---

Share Valentine's Day weekend with that special someone at Sunset Hills Vineyard! Cozy up in our warm tasting room with a glass of your favorite Virginia wine while you enjoy live music in a spectacular setting.
Saturday & Sunday, February 10 - 11
11 AM - 6 PM
Live Music Schedule
Saturday, 2/10 - Pete Lapp
Sunday, 2/11 - Gary Smallwood
Saturday, February 10th
Sunset's Romantic Wine and Cheesecake Pairing = True Love! Treat your sweetheart to a decadent cheesecake and wine pairing. We'll be featuring:
2016 Sunset White paired with White Chocolate Caramel Cheesecake
2015 Cabernet Franc paired with Chocolate Raspberry Cheesecake
2013 Dusk paired with Triple Chocolate Cheesecake
Cheesecake and Wine Pairing: $20 Tasting Fee for a signature wine tasting and cheesecake
Cheesecakes made by 'May You Always Eat Cheesecake'
Sunday, February 11th
Valentine's Day wouldn't be complete without some chocolate truffles! Enjoy a truffle and wine pairing with decadent truffles from The Conche in Leesburg with delicious Sunset Hills Wine. The pairing includes:
2016 Sunset White paired with Alfonzo Mango Truffle
2015 Cabernet Franc paired with a Raspberry Truffle
2013 Dusk paired with a 70% Dark Chocolate Truffle
Truffle and Wine Pairing: $20 Tasting Fee for a signature wine tasting and truffle pairing
Truffles made by The Conche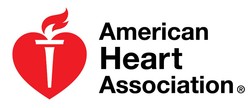 February is American Heart Month. The American Heart Association wants to help everyone live longer, healthier lives so they can enjoy all of life's precious moments. During the month of February we will donate a portion of sales from red wine bottles to the American Heart Association.
---

Open That Bottle Day is an annual wine tradition based on wine writers, Dorothy Gaiter and John Brecher, who feel that we often hold onto our most precious bottles of wine, meanwhile, they gather dust in our cellars waiting for an occasion "special" enough. We'll celebrate this special occasion with an exclusive tasting of four special Sunset Hills wines.
Saturday, February 24th
11 AM - 6 PM
"Open That Bottle" tastings will be available at the main tasting bar on February 24th during regular tasting room hours. Reservations are not required unless your group exceeds 7 people.
The featured wines below will be available for purchase this day only (some restrictions may apply)! Members may use their Club discount on all purchases.
Featured:
2010 Petit Verdot
2012 Mosaic
2013 Cabernet Franc
2013 Reserve Chardonnay
2014 Dusk
Open that Bottle Tasting Fee: $15 per person