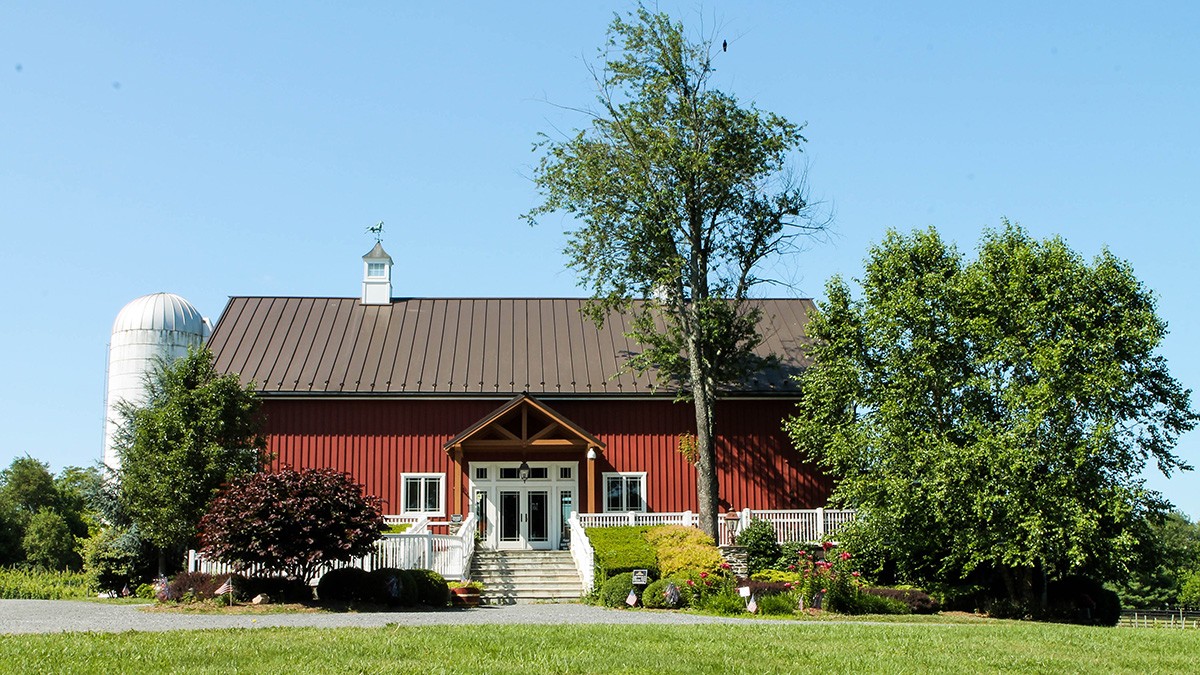 Reservations
Once a working Amish farm, Sunset Hills Vineyard offers old-world charm with spectacular sunsets and mountain views, ample lawn areas to spread out and enjoy, and a stunning restored Amish barn surrounded by beautiful vineyards.
MAKE YOUR RESERVATION
In the event of inclement weather, our adjusted hours will be announced on our phone recording at 540-882-4560. Updates will also be posted on our website and Facebook page.
Visitor Information
Groups of 6 or less are welcomed on the main level of our Tasting Room.
Groups of 4 or less are welcomed in the loft area of our Tasting Room.
Groups of 6 or less are welcome on our porches.
Groups of 8 or less are welcome on our Stone Pavilion.
Group of 12 or less are welcome at our picnic tables.
Groups of 13 must have reservations. Please call the Tasting Room for seating options.
Hired transportation and groups over 12 must make arrangements in advance of visiting.
We request that you do not move our furniture or tables.
We do not permit outside food in the Tasting Room. We do offer a lite fare menu of a variety of cheeses, bread, crackers and more.
Outside food is permitted on our porches, Stone Pavilion, and lawn area. Chaffing dishes, catered dishes, large party platters, and other hot foods are prohibited. Outside food must be confined to your assigned table(s). Use of unoccupied tables to store food, beverages, gifts, and other items is strictly prohibited.
Only contracted event rentals may bring in decorations or catering services. If you would like to reserve a private event space for your group please contact our Tasting Room Manager at tastingroom@sunsethillsvineyard.com.
Children
Children are welcome at Sunset Hills. However, we require that children are always under adult supervision and remain with a guardian at all times while visiting.
Children's birthday parties are not permitted.
Dogs
Dogs are welcome at Sunset Hills on our outdoor decks, lawn, or Stone Pavilion. Dogs are not permitted in the Tasting Room unless he/she is a service animal. We ask that they remain on their leash and with their owner at all times.