Visit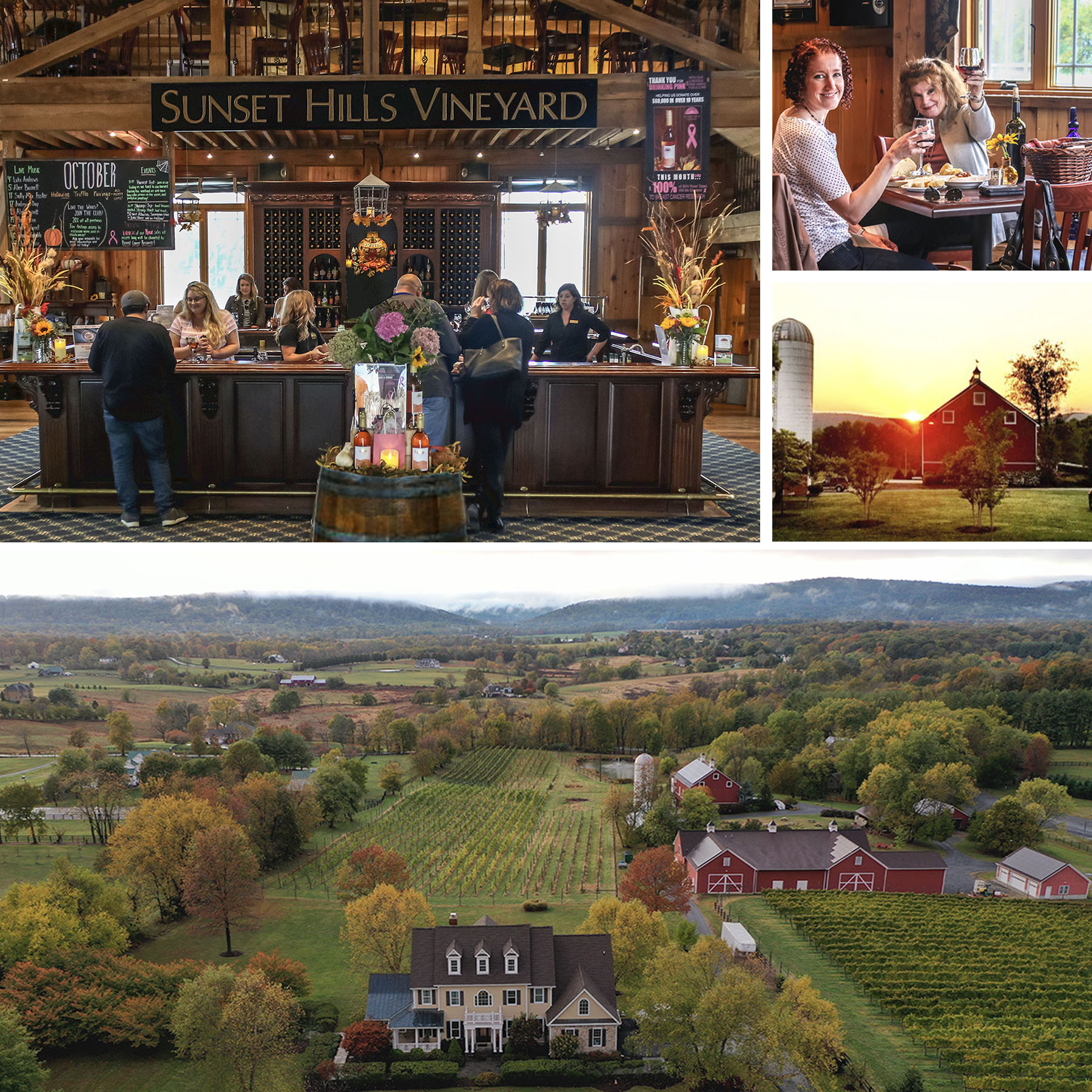 Reservation policy:
Looking for a fun and unique winery experience in the heart of Northern Virginia wine country? Sunset Hills Vineyard provides a beautiful setting for wine tasting. Whether you're planning a full day excursion or just looking for a special spot for the day, make your special plans with Sunset Hills!
We welcome large groups with the proper reservation. By making your reservation in advance, we can be prepared for your visit with an excellent experience!
We do NOT allow groups of 8 or more or hired transportation after 1:00 PM without reservation.
Outside food is welcome, as long as it is NOT in the tasting room.
Outside alcohol is NOT permitted on the property(even if it is a gift).
Pets – Per Virginia Code 2 VAC 5-585-3310, friendly pets are welcomed on the property(but not in the tasting room). Pets must remain leashed. Please remember to clean up after your pets
Finally, to protect our property, and respect all of our guests, decorations brought from home are not permitted on the property (this includes balloons, tents, floral arrangements and table cloths).
Reservations required for groups of 8 or more individuals. $5 per person 100% nonrefundable deposit required 1 week prior to reservation.
No Reservations after 3pm.
Tasting Room/Decks/Lofts/Pavilion max 10 individuals.
Picnic Tables max 20.
Hours of Operation
Our Tasting Room hours:
Monday - Thursday: Noon - 5pm
Friday: Noon - 6pm
Saturday & Sunday: 11 am – 6 pm
* Last call is 30 minutes prior to closing
In the event of inclement weather, our adjusted hours will be announced on our phone recording at 540-882-4560. Updates will also be posted on our website and Facebook page.