2015 50 West Chambourcin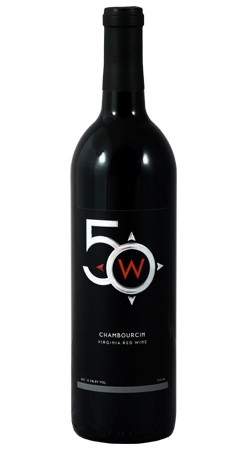 88% Chambourcin, 12% Tannat
Catesby Vineyard
Middleburg AVA
Our first vintage of a varietal Chambourcin is an exciting one! This wine is quite pronounced and fruit-forward, with aromatics of cherry, raspberry, plum, and smoke leading into a light, fruit-focused mid palate. With a touch of spice and sweetness, the finish is easygoing and refreshing.
Product Reviews
Daniel Soboski
(Feb 16, 2018 at 7:51 PM)
I believe this was the wine I had. It tasted light rhone flavors similar to a Grenache. I really enjoyed the balance . Easy to drink red wine. Quite elegant on the finish. If this is the correct wine.