Marilu Cork Purse - Winter White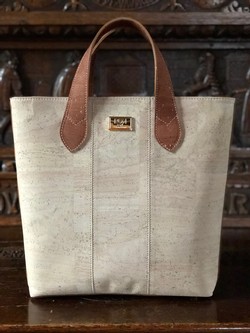 Introducing this stylish medium Cork tote that will quickly become your favorite every day accessory. This streamlined feminine shape provides the right amount of interior compartments and a removable adjustable shoulder strap that will give you the versatility and comfort you need without the heavy weight on your back/neck.
A lightweight handbag, the Marilu is made of soft cork leather, a must have staple in your wardrobe.
Product Reviews